Select your calendar view below.
If you wish to rent facilities, please contact the Events Manager to confirm schedule availability.
November 2014
Nov
25
Tue
West Seattle Tool Library

@ West Seattle Tool Library
Nov 25 @ 5:00 pm – 8:00 pm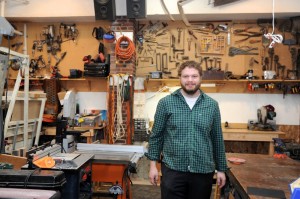 West Seattle Tool Library provides free, community access to a wide variety of tools, training, and sustainable resources. Utilizing a diverse collection of over 1,500 tools, our membership has successfully grown entire community orchards, built mini-greenhouses, and even just mowed their own lawns.  From basic tasks to brilliant innovations, the projects accomplished by the West Seattle Tool Library's 780+ members have made all the tools in the collection proud to be working again.
Zumba!

@ Youngstown Movement Studio
Nov 25 @ 6:15 pm – 7:15 pm
Classes are most appropriate for adults looking for aerobically challenging and creative choreography. Classes are fast paced, but simple enough for you to catch on and be up to speed within a few weeks, and students are friendly and supportive in welcoming newcomers to classes. Classes available on Tuesday evenings and Saturday mornings.
Shambhala Meditation

@ South Classroom 111
Nov 25 @ 6:30 pm – 8:30 pm
On-going Series (every Tuesday evening)
6:20-6:30 PM: Meditation Instruction
6:30-7:30 PM: Meditation
7:30-8:00 PM: Guest Speaker or Group Discussion
8:00-8:30 PM: Social time and refreshments
Body Back

@ Theater
Nov 25 @ 7:30 pm – 8:30 pm
Cabiri Aerial Arts

@ Youngstown Movement Studio
Nov 25 @ 7:30 pm – 9:00 pm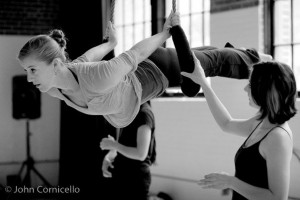 The Cabiri have been teaching aerial arts in Seattle since 2006. Come explore silks, trapeze, aerial sling, hoop, and more with the professional performing artists of the troupe. Each class features a thorough warmup, technical instruction in the air, conditioning and flexibility exercises especially tailored to adult students. Classes are appropriate for students beginning through intermediate levels. No previous dance or aerial training is required. Classes available on Tuesday and Thursday evenings.
Nov
27
Thu
YOUNGSTOWN CLOSED- Thanksgiving
Body Back

@ Movement Studio
Nov 27 @ 5:30 am – 6:30 am