Select your calendar view below.
If you wish to rent facilities, please contact the Events Manager to confirm schedule availability.
October 2014
Oct
30
Thu
Totem Star Presents: All Hallow's Eve Open Mic Night

@ Youngstown Thelma DeWitty Theatre
Oct 30 @ 4:45 pm – 6:45 pm
The Cabiri Presents – Ghost Game VIII: 13 Witches

@ Youngstown Thelma Dewitty Theater & Kitchen
Oct 30 @ 5:00 pm – 10:00 pm
West Seattle Tool Library

@ West Seattle Tool Library
Oct 30 @ 5:00 pm – 8:00 pm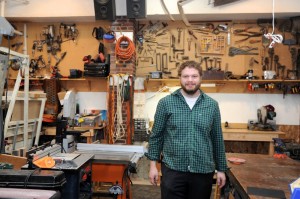 West Seattle Tool Library provides free, community access to a wide variety of tools, training, and sustainable resources. Utilizing a diverse collection of over 1,500 tools, our membership has successfully grown entire community orchards, built mini-greenhouses, and even just mowed their own lawns.  From basic tasks to brilliant innovations, the projects accomplished by the West Seattle Tool Library's 780+ members have made all the tools in the collection proud to be working again.
Storm Tai Chi

@ South Classroom 111
Oct 30 @ 6:00 pm – 7:00 pm
Martial Arts with Shito Ryu Academy

@ Youngstown Movement Studio
Oct 30 @ 6:30 pm – 7:30 pm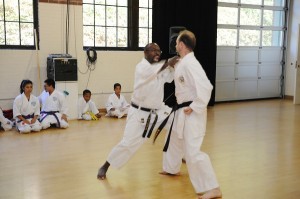 Washington Shito Ryu Academy welcomes students of all ages and abilities.  Washington Shito Ryu Academy teaches Hayashi-Ha Shitoryu-Kai which is a prominent style of Shito-ryu karate.  The ancient art of Karate offers a unique opportunity to develop self-awareness, to master new skills, and to develop both physical and emotional control.   The skills and attitudes you acquire will help you in all aspects of life.  Although students compete against each other Karate training is more of a competition with oneself and students proceed at their own pace.  The environment is ideal for those who love physical activity but shy away from the pressures often associated with team sports.
Storm Tai Chi

@ South Classroom 111
Oct 30 @ 7:00 pm – 8:00 pm
One of the oldest traditions in marital arts, whether from the east of the west, is to question and update established traditions.  Lao-Shi (Teacher) Caylen Storm embodies a spirit of inquiry in his relaxed and approachable style of instruction.  Current classes cover the multiple aspects of Tai Chi, physical, mental, and martial arts and how they blend.  Classes available on Monday and Thursday evenings.
Body Back

@ Theater
Oct 30 @ 7:30 pm – 8:30 pm
Cabiri Aerial Arts

@ Youngstown Movement Studio
Oct 30 @ 7:30 pm – 9:00 pm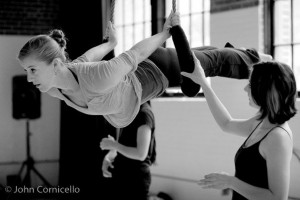 The Cabiri have been teaching aerial arts in Seattle since 2006. Come explore silks, trapeze, aerial sling, hoop, and more with the professional performing artists of the troupe. Each class features a thorough warmup, technical instruction in the air, conditioning and flexibility exercises especially tailored to adult students. Classes are appropriate for students beginning through intermediate levels. No previous dance or aerial training is required. Classes available on Tuesday and Thursday evenings.